ITHACA, NY – It's still the time – our readers voted for their favorite people, places and businesses in our annual Best of Ithaca issue. Is it bigger than the Oscars? Hard to say, but even those with an EGOT don't have an Ithaca Times Best of Ithaca award, so we'll let you draw your own conclusions. This year, we've included some returning categories like Best New Business, Best Local Band, and Best Theatrical Production, and introduced new ones like Best Place to Bring Your Dog and Best (Legal) Swimming Place. If there are any categories you would like to see included next year, please don't hesitate to contact us.
Best Local Radio Show: Reggae explosions
Reggae Explosions is hosted by DJ Mike Judah every Thursday from 10 a.m. to noon on WICB.org. DJ Mike Judah said: "It is such an honor to receive this award for the second time! Hosting Reggae Explosions every week brings me so much joy. My goal is to bring Love and Good Vibes to the airwaves. I also want to thank my international listeners. Message me from all over the world to South Africa, Ethiopia, Ghana, Costa Rica, Tijuana Mexico, along the west coast from Seattle Washington to San Diego California. Much Love and Gratitude. Tune into 92 WICB on your FM dial or find me on iHeartRadio by searching for WICB on Thursdays from 10 a.m. to noon. Big Up everyone! "
Best Local DJ: Chris Washburn and Tori Vee
Chris Washburn: "I am honored and especially grateful to share this with Tori Vee! I wouldn't have the success I have today without the love and support of my wife, Megan Washburn, and the rest of the WE DJ team, including Tori, DJ Dray and his colleague Best Of Ithaca. DJ Winner of 2020, DJ Devan (aka Doughboy). I'm lucky to have such a talented team around me, but what makes them even better is that they're amazing people and we're family! What makes this award extra special is that I didn't promote or ask a single person to vote, so the results came naturally from people who really felt that way. Thank you Ithaca Times and I will always have a lot of love for the Ithaca community, Ithaca College, and Ithaca will always be HOME.
Tori Vee: "I had no idea I was supposed to be a DJ until Chris [Washburn] saw something in me that I hadn't seen in myself yet. So when I get on the turntables, I want people to feel safe, connected and most of all happy when they're on my dance floor. A few of my favorite moments are when I turn the music off and hear people screaming to the chorus of a song everyone knows and jumping from behind the decks to dance with everyone on the dance floor. . I want people to experience this blissful nostalgia for being 16 again, driving with friends, singing loudly and laughing. In my mind, being a DJ is more than pushing buttons or spinning vinyl (although mechanically that's pretty important); we are the vessel of music as a means of catharsis for people to create positive and memorable moments.
Best Theatrical Performance: "Sweeney Todd" (Hangar Theater)
The Hangar has hosted a full summer season in its open-air theater this summer to provide better protection against the spread of COVID-19. Marketing Director Thena Lindhorst said: "We were very happy to be able to safely bring the live theater back to the Hangar Theater, on our brand new outdoor stage! Nik Walker (Sweeney Todd), Donna Lynne Champlin (Ms. Lovett) and our entire cast were absolutely amazing in our production of "Sweeney Todd" and really captivated every audience. Thank you to the Ithaca community for your support throughout this show and our entire 2021 Outdoor season. "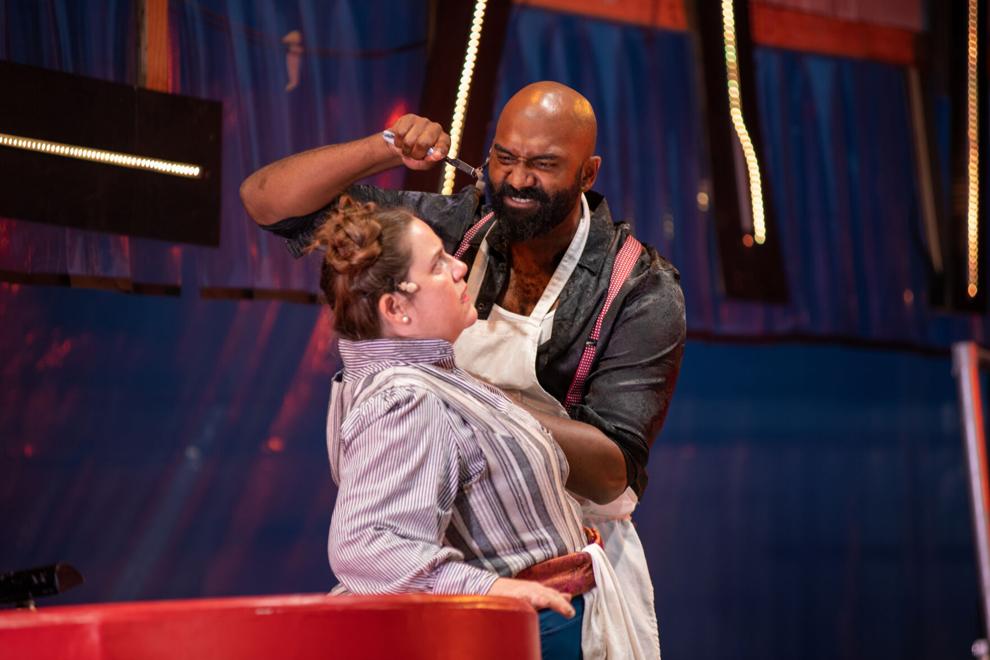 Best local band: The destination
The Destination is a nine-piece dance group that focuses on the classics: R&B, rock and Latin influenced music. Outstanding singers, horns, basses, percussion and keyboards set this band apart from virtually every other band in the CNY area. No other group in the region can match the dynamic and motivational strength of The Destination's crowds.
Best Solo Artist: Danny is gone
Street artist for nearly 15 years, Danny Gone generally settles far from the hustle and bustle of the Commons. You can often find it on Elmira Road, near Five Guys or Taco Bell or maybe Chipotle.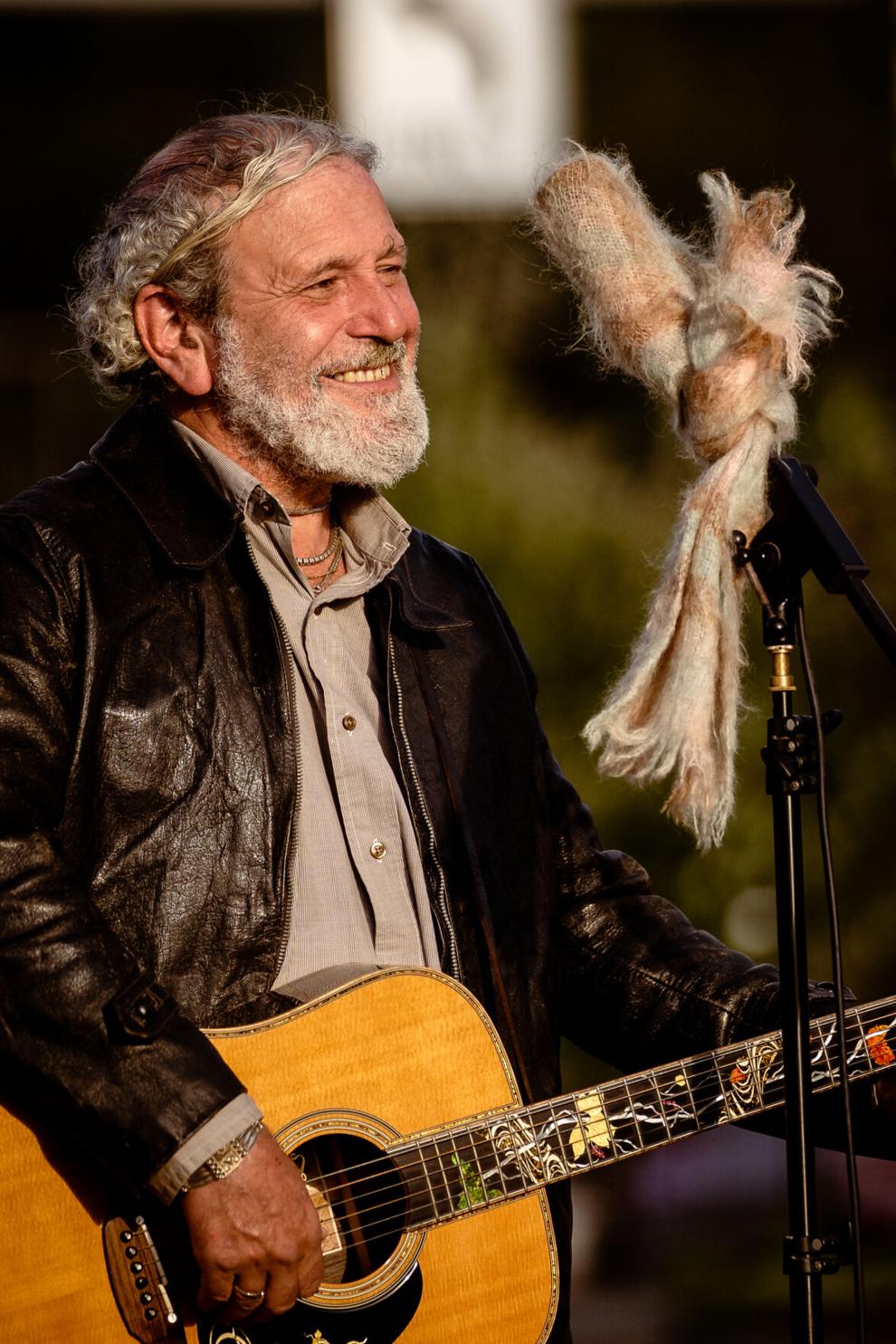 Best Gallery: State of the art gallery
The State of the Art Gallery is a cooperative art gallery operated by its member artists from New York's Finger Lakes region. As a non-profit organization, SoAG seeks to improve the cultural and economic vitality of the community; twice a year, the gallery organizes exhibitions for non-member artists. SoAG is open four days a week and the exhibitions change monthly in each of the two galleries. The gallery has existed since 1989 and currently has 25 members. The gallery welcomes applications from artists of all media in the local Finger Lakes region and applications are reviewed monthly. Interested artists can obtain information at www.soagithaca.org.
Best Book by a Local Author: Charlotte's Web
The classic children's novel tells the story of a pig named Wilbur and his friendship with a barn spider named Charlotte. The story was written by EB White, who received his Bachelor of Arts degree from Cornell University.