Johannesburg becomes RED hot with the opening of the second Radisson RED hotel in Africa
The cool barometer of Johannesburg's already bustling Rosebank district reached RED with the opening of the Radisson RED Johannesburg Rosebank. The first Radisson RED hotel in South Africa's Gauteng Province and only the second to touch African soil after the successful opening of its Capetonian counterpart in 2017, this newly built hotel, located in Oxford Parks, is a vibrant area for use. mixed including apartments, shops, restaurants and offices.
Located in South Africa's cosmopolitan financial hub, Johannesburg, the hotel is tucked away in one of its hippest business districts, the leafy Rosebank, and is a short walk from Gautrain Station and from the upscale shopping and shopping district, which includes Rosebank Shopping Center. With a recent increase in developments, Rosebank is now home to various corporate offices, renowned art galleries and some of the best restaurants and bars in town, providing the perfect base for both leisure and business travel.
Visitors can look forward to a dynamic hotel concept created for the next generation of travelers with a modern and creative mindset. With 222 standard rooms and suites, the Radisson RED Johannesburg Rosebank is a bold and trendy addition to Rosebank, inspired by art, music, fashion and local people. The hotel brings the bold Radisson RED brand philosophy to life with its eclectic artistry and colorful interior design accents, including custom African print wallpaper for each floor, street art exhibits that will all rotate six months and high tech additions like an interactive digi-wall and Chromecast TVs in every room.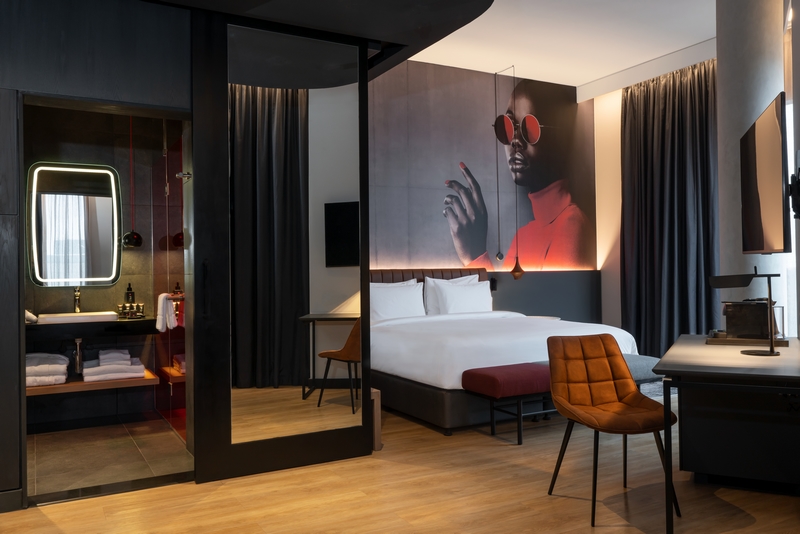 Tim Cordon, Senior Zone Vice President, Middle East & Africa at Radisson Hotel Group, said: "We are thrilled to launch Radisson RED in Johannesburg, a city that fits perfectly with all aspects of this brand as they both have distinctly contagious energy and honor the people of the city by celebrating their unique art, fashion and music. . South Africa remains a key market for Radisson Hotel Group in Africa, and we are proud that this hotel opening brings our South African portfolio to 14 hotels in operation and two in development. It is an honor, in less than a year, to present our second hotel establishment in the country and to stimulate job creation, especially in this current period. "
Following in the footsteps of its partner hotel in Cape Town, which was voted the city's best rooftop bar, the Radisson RED Johannesburg Rosebank also has a trendy Rooftop Bar & Terrace where guests can take a dip in the pool on rooftop and enjoy exclusive DJ sets, cocktails and delicious food – all with unparalleled panoramic views of the city. Guests can also take advantage of the hotel's dynamic culinary offerings, such as the all-day OUI Bar + KTCHN, which is easily accessible from the main Rosebank road and where Executive Chef of the Main Kitchen Gengis San brings the atmosphere to life. Johannesburg's melting pot of cultures with menus that combine favorites with unexpected delicacies.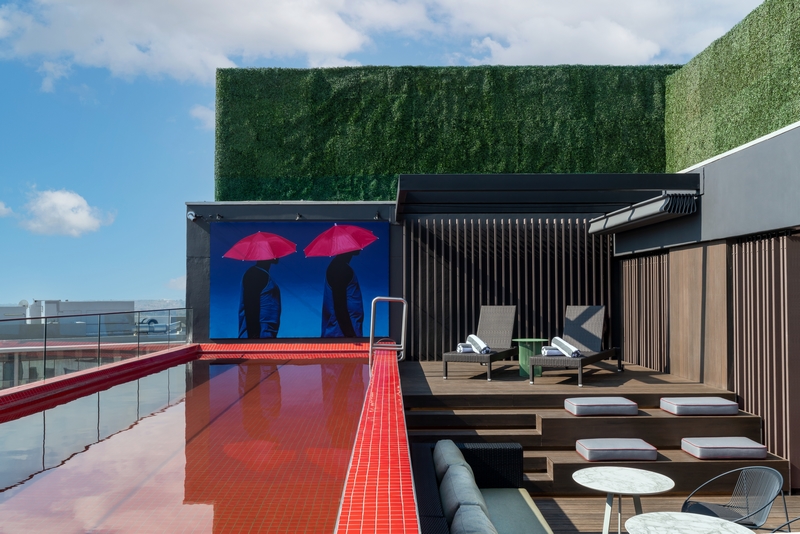 Whether it's hosting a professional conference, fashion show or strategic brainstorming, the flexible spaces at Radisson RED Rosebank Johannesburg promise to inspire. Equipped with modern technology, experienced event planners and several healthy dining options fresh from the kitchen, the hotel has six meeting studios with a capacity of 20 to 120 as well as space for work in the reading room for remote workers. All meeting studios have plenty of natural light and offer a view of the street.
Carly de Jong, the hotel's curator and general manager, said: "Joburg is synonymous with animation and creativity and Rosebank is becoming its new cultural center. Radisson RED Johannesburg Rosebank was built to celebrate cultures and I couldn't imagine a better place to situate ourselves. There is no denying that the hotel will add even more benefit to Rosebank's already flourishing energy. We are a short distance from the Keyes Art Mile and the city's main shopping centers and Gautrain station. One of our neighbors is Sony Music, so guests can expect to experience amazing artwork and the latest music at our events.
The hotel's cultural programming regularly includes musical showcases and exhibitions by local artists and artists such as Marlene Steyn and Prince Gyasi. The Radisson RED Johannesburg Rosebank already houses a major angel wing sculpture titled "The Mundane and the Mystical" by South African artist Usha Seejarim. The piece is crafted from salvaged ironing bases to illustrate the role of contemporary women and sets the creative tone for this artistic hotel designed as an interactive and engaging experience to illuminate the true urban culture of Rosebank and ensure that every guest feels right at home. feel at home.
With the health and safety of guests and team members being its top priority, Radisson RED Rosebank implements the Radisson Hotels Safety Protocol program. The deep cleaning and disinfection protocols have been developed in partnership with SGS, the global leader in inspection, verification, testing and certification, and are designed to ensure the safety and peace of mind of customers from check-in to check-out.
####
MEDIA CONTACTS:
SAADIYAH HENDRICKS, Head of Public Relations and Social Media, Middle East & Africa, Radisson Hotel Group
[email protected]
SOPHIE CLARKE, Director, Public Relations and Social Media EMEA, Radisson Hotel Group
[email protected]
ABOUT RADISSON ROUGE:
Radisson RED is an upscale hotel brand that presents a playful touch to the conventional. Radisson RED breathes new life into hotels with its vibrant social scene waiting to be shared and bold design that kicks off the fun. Radisson RED hotels are located in vibrant urban areas and offer their guests endless possibilities to connect and disconnect, switching effortlessly between business and leisure. Guests and professional business partners can enhance their experience with Radisson RED by participating in Radisson Rewards, a global loyalty program offering exceptional benefits and rewards.
Radisson RED is part of the Radisson Hotel Group, which also includes Radisson Collection, Radisson Blu, Radisson, Radisson Individuals, Park Plaza, Park Inn by Radisson, Country Inn & Suites by Radisson and prizeotel under a single Radisson Hotels umbrella brand.
To book and more information, visit our website. Or connect with Radisson RED on:
LinkedIn | Instagram | Twitter | Facebook | Youtube
ABOUT THE HTEL RADISSON GROUP:
Radisson Hotel Group is one of the largest hotel groups in the world with nine distinct hotel brands and more than 1,500 hotels in operation and in development in 120 countries. The Group's global brand promise is Every Moment Matters with a Yes I Can signature! service ethics.
The Radisson Hotel Group portfolio includes Radisson Collection, Radisson Blu, Radisson, Radisson RED, Radisson Individuals, Park Plaza, Park Inn by Radisson, Country Inn & Suites by Radisson and prizeotel under a single Radisson Hotels commercial umbrella brand.
Radisson Rewards is our global rewards program that offers unique and personalized ways to create the memorable moments that matter to our customers. Radisson Rewards offers exceptional loyalty benefits to our customers, meeting planners, travel agents and business partners.
Radisson meetings offers tailor-made solutions for any event or meeting, including hybrid solutions placing guests and their needs at the heart of its offering. Radisson Meetings is built around three strong service commitments: Personal, Professional and Memorable, while providing the brilliant foundation and being uniquely 100% carbon neutral.
The health and safety of guests and team members remains a top priority for Radisson Hotel Group. All the properties in the Group's portfolio are subject to strict health and safety requirements, as indicated in the Radisson hotel security protocol.
Over 100,000 team members work at Radisson Hotel Group and hotels licensed to operate in its systems. For more information, visit our Company Website. Or connect with Radisson Hotels on:
LinkedIn | Instagram | Twitter | Facebook | Youtube

Source link